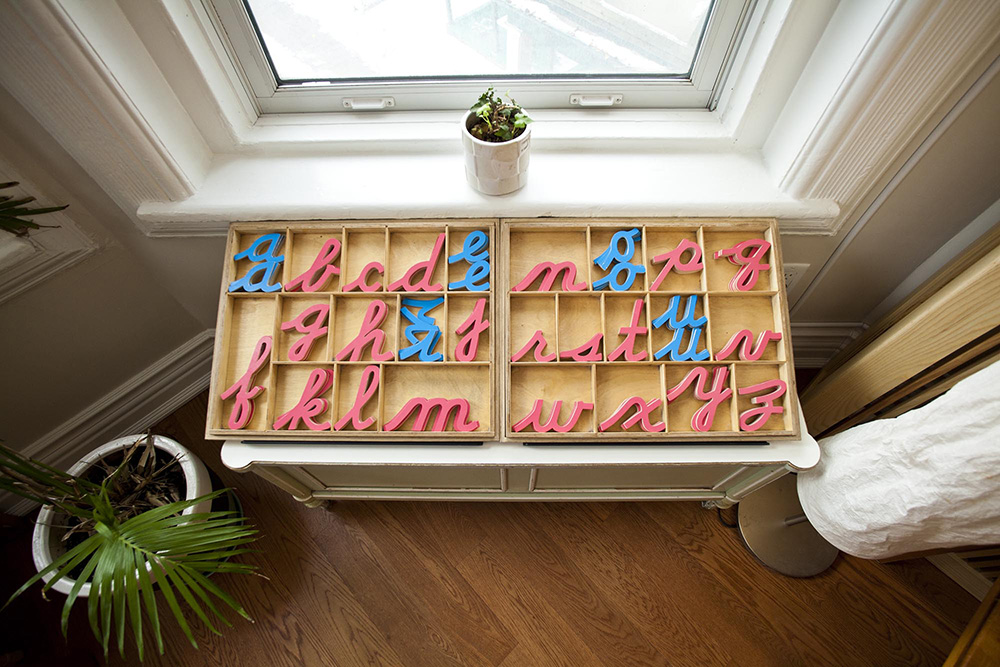 The Westside Story
Established in 2008, Westside Montessori School (WMS) opened in the historical city-owned Water Works Building on Richmond Street West with just five children. WMS outgrew its space within five years.
In the winter of 2013, the school moved to 95 Bellevue Avenue in Kensington Market following an extensive interior renovation.
WMS' Kensington Market location was built in 1887 for the family of Dr. Henry Machell who practiced medicine there until 1914. Dr. Machell specialized in caring for infants and children and was one of the founders of the Hospital for Sick Children. In 1920, 95 Bellevue was run by the Salvation Army as the "Catherine Booth Rescue Home" providing refuge for single and unwed mothers and their young children, as many as 50 infants at a time. During WWII, the home became the first publicly-funded Day Nursery. It has been operating as a childcare centre ever since.
Thrilled to be carrying on the legacy of this incredible building, WMS re-opened its doors on January 6, 2014, 107 years to the day after Dr. Maria Montessori's first classroom opened in San Lorenzo, Rome. Over the next 5 years, enrollment grew to nearly 100 students.
In the spring of 2014, the Westside Montessori School Parents' Association and Staff began a collaborative fundraising effort to rebuild the playground. Three years later, our staff, parents and children saw their dream come true with the opening of a beautiful green space where the children of our school can play, explore and learn in a natural setting.
Today, WMS carries on the principles laid out by Dr. Montessori in the early 20th century with the following accreditations:
Member of the Canadian Council of Montessori Administrators (CCMA).
Fully licensed childcare centre (Toddler and Casa) with the Ministry of Education under the Child Care Early Years Act (formerly the Day Nurseries Act)
Private academic school designation through the Ministry of Education (Elementary).